No one can touch like we do.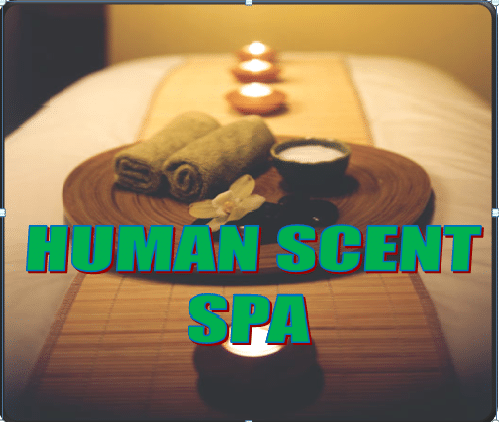 Spa Name:
Human Scent Spa
Operational Status:
CLOSED
Location / Address:
3233 National Road, Bayanan, Muntinlupa City
Landmarks:
Infront of Mercury Drugs (Nav's Building) near Bayanan Church beside Lijam Marketing Inc.
Contact Numbers:
Landline:
None
Mobile:
(0919)365-7013, (0929)819-7376, (0906)156-6240
Operating Hours:
Mondays thru Sundays, 1:00PM to 5:00AM
Membership:
Optional
Amenities
Shower:
Yes
Steam Room / Sauna:
No
Parking:
Yes
Home Service:
Yes
Other Features:
Coffee Body Scrub, Body Scrub, Ear Candling, Facial Mask, Ventosa, Body Bleaching
Masseur Type:
Male & Female
Specialty:
Scent Touch Massage
Treatment Area:
* Cubicles / Curtain-Separated Beds
* Common Room
*Â Private Rooms
Price Range:
P100.00 – P650.00
My Experience:
None yet.
Manila Touch Current Rating
Parking:
[rating:0/10] (unrated)
Ambiance:
[rating:0/10] (unrated)
Services/Treatments Offered:
[rating:0/10] (unrated)
Facilities:
[rating:0/10] (unrated)
Attention to Detail:
[rating:0/10] (unrated)
Skill:
[rating:0/10] (unrated)
Value for Money:
[rating:0/10] (unrated)
Feeling of Rest & Relaxation:
[rating:0/10] (unrated)
Business Type:
Spa & Wellness Center
Features

Home / Hotel Services (Outcall) Open 24 Hours
Reservations Wi-Fi Access

Amenities

Parking Area Shower Area
Sauna Room Steam Room
: In Detail

Treatment Area:
Price Range:
Rate Now!
1 star for POOR, 5 stars for EXCELLENT
Got any comments, questions, reviews, or reactions about ? Feel free to fill up the form below! Disclaimer: The information provided above is being updated regularly by
Manila Touch
or the massage & spa business owners and may change without further notice.