The center of art massage.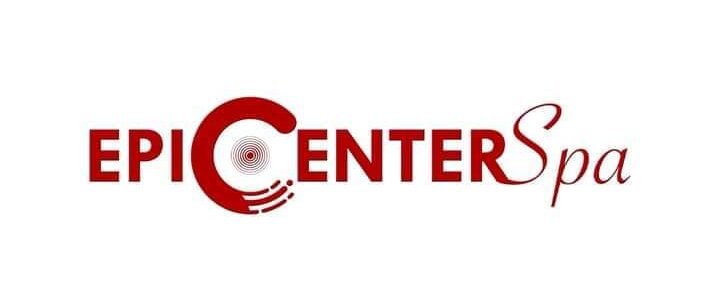 Have you ever had a massage experience with the masseur wearing a scarf or "bahag"?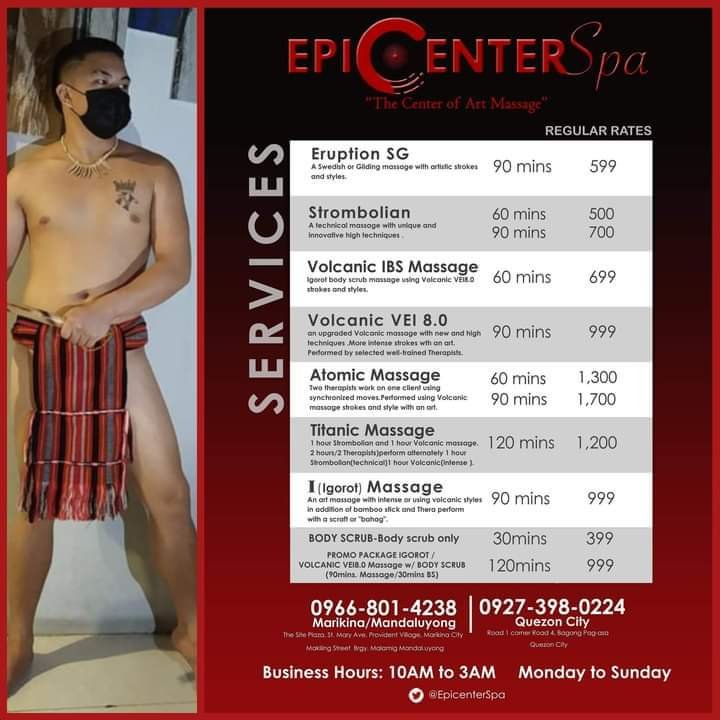 As tribute to our compatriot Igorot, experience unique and innovative art massage in metro,must try Igorot and Volcanic VEI 8.0 Massage only here at EpiCenter Wellness Spa.
EpiCenter Wellness Spa

Business Type:
Spa & Wellness Center
Spa Address:
2/F The Site Plaza Commercial Center, #66 St.Mary Ave.,Provident Village, Marikina City

Operating Hours:
Mondays thru Sundays, 12:00PM to 4:00AM
Contact Numbers

View this website using your mobile phone to directly call or text these numbers.

Mobile:
(0966)801-4238
Mobile:
(0927)398-0224
| | |
| --- | --- |
| | Male Therapists Available |
EpiCenter Wellness Spa Features

Home / Hotel Services (Outcall) Open 24 Hours
Reservations Wi-Fi Access

EpiCenter Wellness Spa Amenities

Parking Area Shower Area
Sauna Room Steam Room
EpiCenter Wellness Spa: In Detail

Service Specialty:
Volcanic VEI 8.0 Massage & Igorot Massage
Treatment Area:
Cubicles Only
Price Range:
P199.00 - P1,700.00
Rate EpiCenter Wellness Spa Now!
1 star for POOR, 5 stars for EXCELLENT
Got any comments, questions, reviews, or reactions about
EpiCenter Wellness Spa
? Feel free to fill up the form below! Disclaimer: The information provided above is being updated regularly by
Manila Touch
or the massage & spa business owners and may change without further notice.